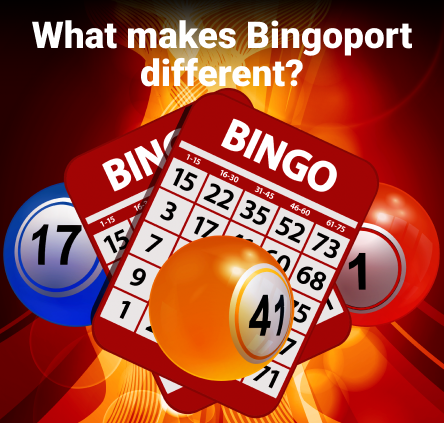 Bingoport offers completely free online bingo, 24/7 and unlike other free bingo apps, you can actually win real prizes.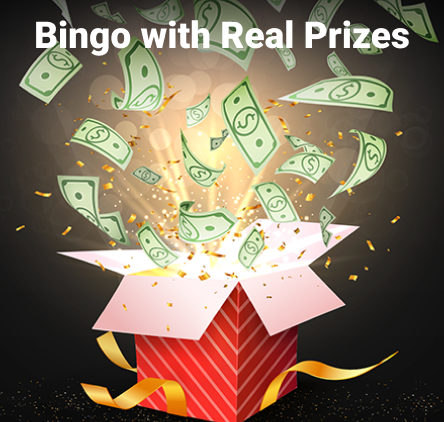 Bingoport has given away over $100,000 in prizes, including Amazon vouchers, cruise holidays and household appliances. Every day there are more winners, with $5,000 worth of prizes guaranteed to be won every month.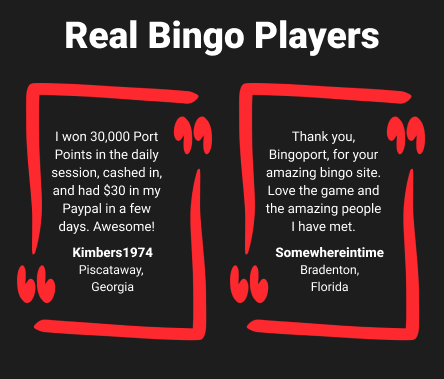 Bingo players love Bingoport. It's the closest thing to being in a real bingo hall and our large, friendly community from all over the country is ready to welcome you.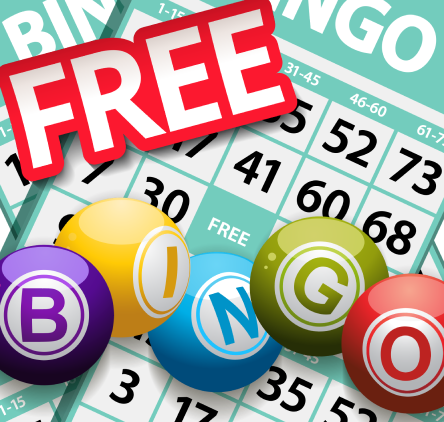 Our bingo is completely free to play. Win or lose, it doesn't matter. You're always winning when it doesn't cost a dime to play.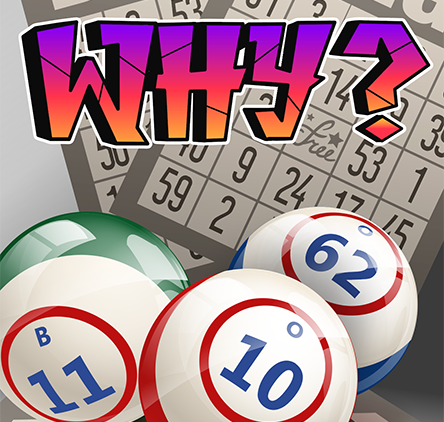 Why play free online bingo at Bingoport.com?
When you play at Bingoport.com, you enjoy free bingo fun 24/7 on any device with an internet connection. No download required. No app to install. Just sign up and play.
Unlike other bingo apps or games online, Bingoport is completely free and gives you the opportunity to win real prizes of genuine value.
Chat live with bingo players from all over the country. Our bingo playing community is friendly and welcoming. You'll feel like you walked into a bingo hall full of friends you've known for a lifetime.
If you really want a live bingo fix, play our live hosted bingo sessions where our bingo callers are streamed live via video and you can interact with them during the session.
Not sure how to play? Just visit our How to Play page for all the information on how you can win by playing our free online bingo.
Still got questions? Head to our Help page where we'll have the answer for you.